So Mollie has a game that I lovingly call 'steal the thing that Sarah wants and run around like an idiot until she's puffed out from chasing me around to get it back'. It's a highly entertaining game for her, and one that is highly effective.
"Come on. You know you want it. It has COUPONS."




It starts by selecting something that you've formed any sort of attachment to. A slipper, a newspaper, a phone, an ice sculpture of a swan. It doesn't matter, but you can bet that the moment Mollie clocks it, she'll already be scheming a way to get it out of your hands, and into her evil clutches.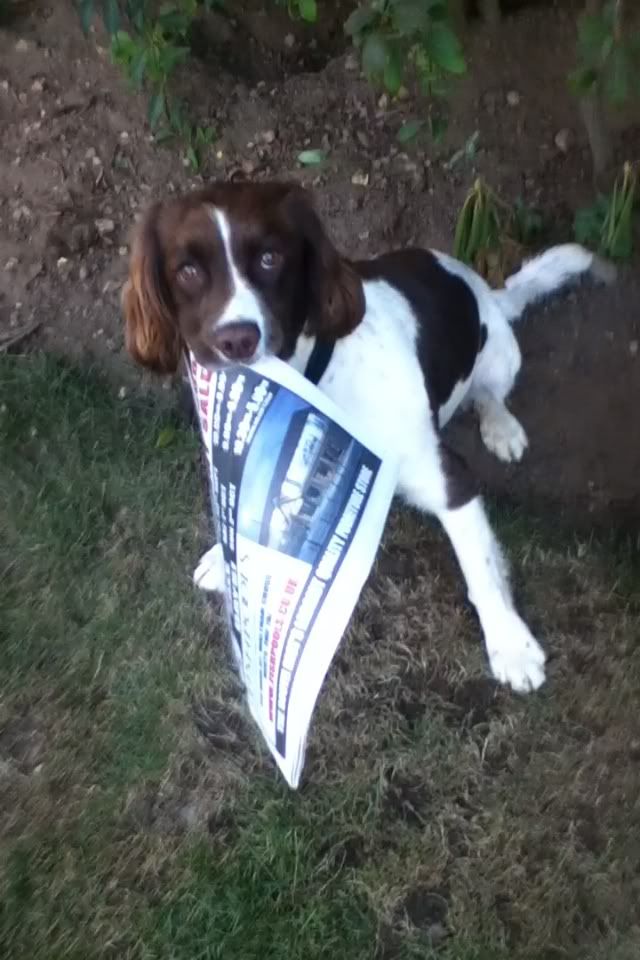 "I was just playing last time. I'll let you have it this time FOR SURE."
Once she catches you off guard and grabs it, she will TAKE OFF. Fast enough to make you chase her like an infuriated yeti in tow, but not so fast that you have no chance at all and give up. But don't even think about doing that, she'll just come close enough so you chance a swipe to grab it back, and then you'll be clawing at a Mollie-shaped dust cloud.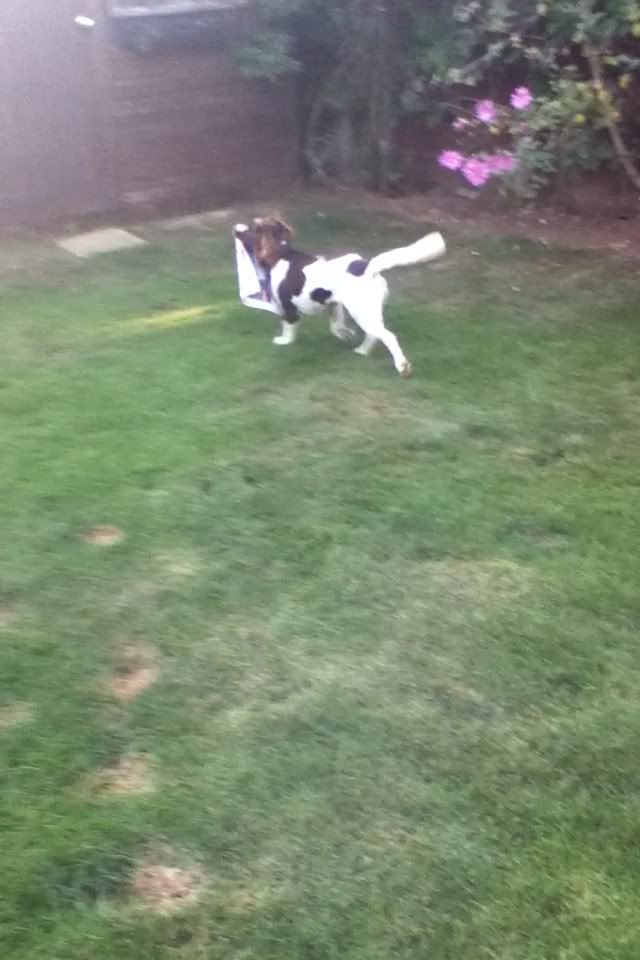 "I don't know what you mean by 'your newspaper'"
Curses. Outwitted by my dog again.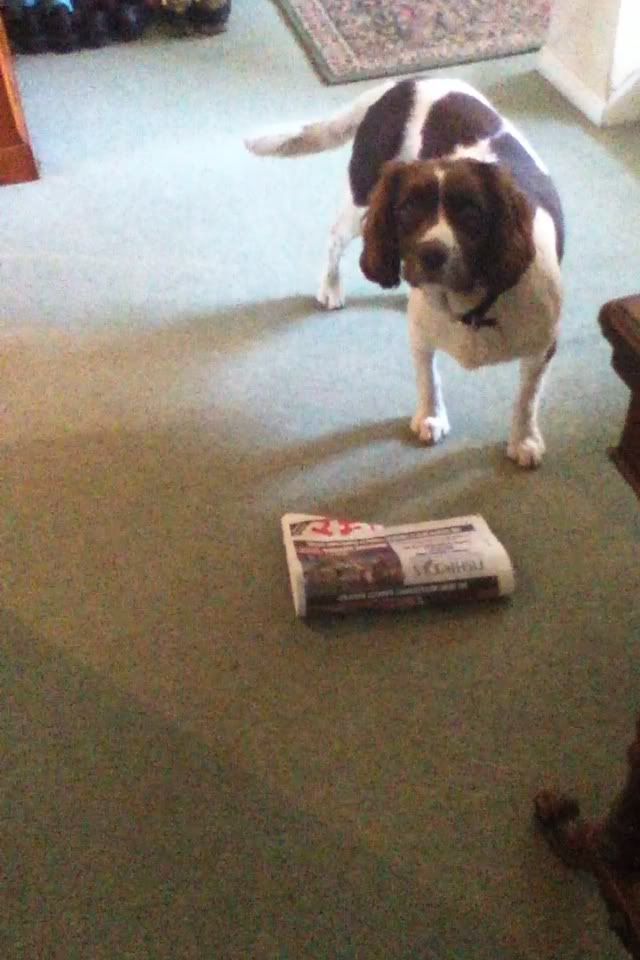 "We both want this newspaper. I have four legs, you have two."
Also, don't judge me for reading "The Star", they deliver it to my house!! It has coupons!!